By Natasha Pongonis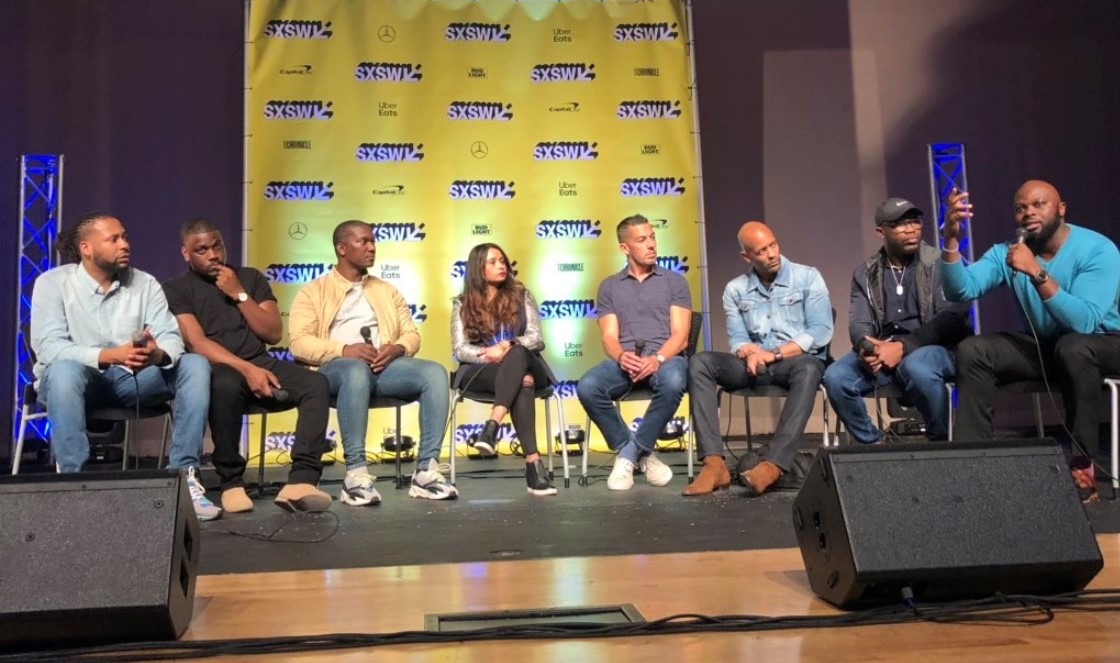 My journey at SXSW began on March 8th and there's no better way to celebrate International Women's Day than by doing something I absolutely love, sharing my story as a female entrepreneur!
Southwest Airlines brought together an extraordinary group of creative storytellers, founders and tech entrepreneurs to be part of the Diverse Founders Forum where my business partner, Eric Diaz, and I were invited to participate and share how we started Nativa and OYE! Business Intelligence, and how we overcome challenges while delivering innovative data-driven solutions to our clients. As the only female on my panel, my goal was not only to speak about how an idea, a vision can become a business but also share my experience as a woman in business and in tech. Oftentimes women of color, immigrant entrepreneurs, especially those with an accent like me, must prove why we deserve a seat at the table and emphasize that we want men to think with us instead of thinking about our appearance.
I wanted to share and connect with the audience, learn from their experience and continue building awareness around gender stereotyping and cultural biases. If we look at the numbers in the tech industry, African Americans and Hispanics represent less than 10% each and women only 36% (US Equal Employment Opportunity Commission), so it is critical that we build a community of diverse entrepreneurs supporting the next generation of leaders and align ourselves with brands and organizations that share a vision of inclusive growth.
The atmosphere at SXSW was relaxed, conversations were fluid and easy. My schedule was filled with official and unofficial events where I enjoyed meeting many smart, driven and fun people working on amazing things. The streets of Austin were vibrant with people of diverse backgrounds, color, and places, but the best part was that you didn't need a badge to feel fully immersed in the festival.
There's no secret that people invest in what they know and who they know. Being in the Midwest has its limitations, so for my business partner and I attending conferences has always been part of our strategic business development and creative process and SXSW was no different. At each showcase, panel or party I managed to meet other like-minded people and reconnected with old friends but also brainstorm the launching of new disruptive technology. Stay tuned, more to come…!
My Vision for SXSW 2019: Diverse Founders House
Seeing and meeting such a large array of diverse people with a collaborative spirit has truly inspired me to engage other diversity leaders to join forces and work towards creating a "home" where anyone from diverse ethnicity, genders, geographies, and point of views can have a place and destination at SXSW 2019. Brands supporting D&I can be the engine behind supporting the next generation of visionary and revolutionary technologies and solutions developed by minorities.
Let's connect. Join me to make underrepresented become represented!
Read my full blog here