---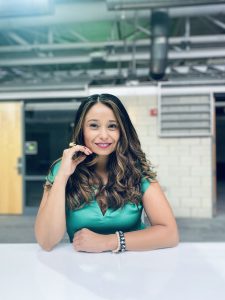 I am an award-winning entrepreneur, business owner, and multilingual speaker.
For over fifteen years, I have developed key digital strategies for many Fortune 500 and Governmental agencies, aimed to engage, educate and develop brand loyalty among diverse audiences through my understanding of communication between cultures, traditions, and changes in demographic behavior. I'm a passionate communication expert, driving innovation and leadership, across different organizations.
Currently, I am the CEO and Co-Founder of O.Y.E. Business Intelligence, a data analytics solution that provides demographic & psychographic insights among the fastest-growing ethnic groups in the U.S. and the Co-Owner of Nativa Inc., an SBA 8(a) certified cultural communication agency with offices in Columbus, OH and Phoenix, AZ.
Some of the brands that I have provided strategic cultural change and digital transformation support for include The Centers for Disease Control and Prevention,(CDC), The Army National Guard, The United States Air Force, Big Lots, MassMutual, Castrol Motor Oil, FOX Broadcasting, P&G's Charmin, CarMax, and many more.
I was born and raised in Argentina, but from a young age, I have always been curious about different cultures, languages, and traditions. I have been fortunate to live, study, and work in different countries, and become fluent in four different languages, Spanish, English, French, and Italian. I started my architectural studies while living in Belgium, and I continued my degree whilst at the Catholic University of Cordoba, Argentina and I was accepted as an exchange student at The Ohio State University.

I concluded my thesis work in architecture and urban planning at the University of Venice, Italy where I found my passion for marketing communication while working for a European firm. Being fluent in several different languages has enabled me to reach out, and connect with diverse audiences all across the globe, with an authentic voice.
---