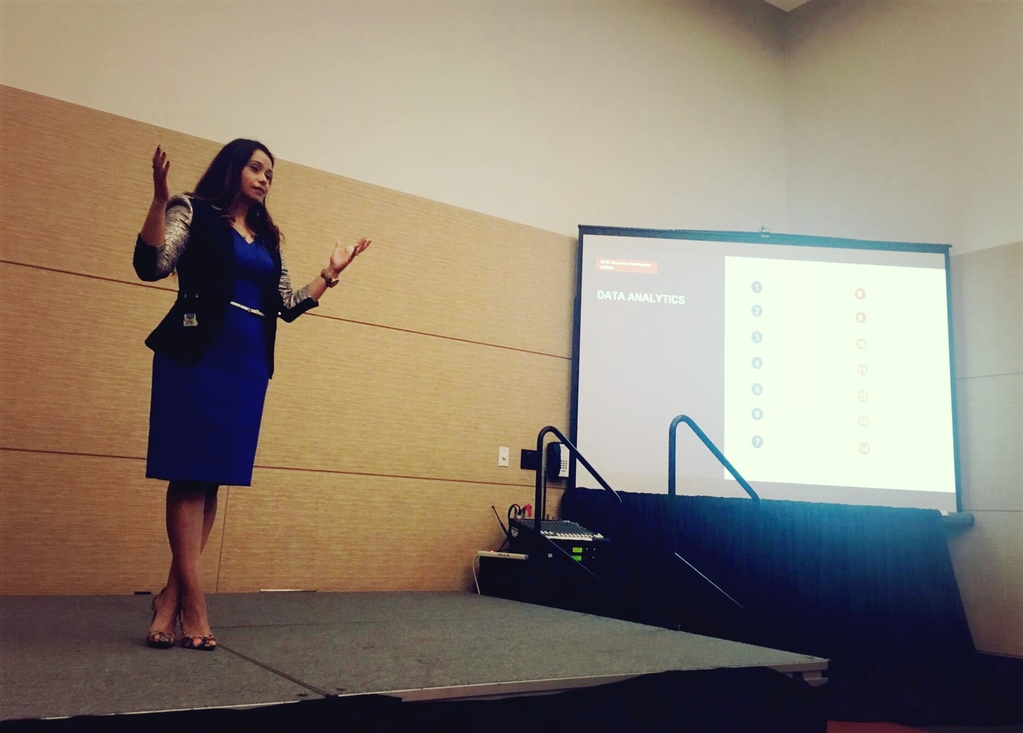 Multilingual Keynote Speaker
Audience & Events
TOPICS: Marketing, Advertising, Technology, AI, Analytics, Digital Transformation, Entrepreneurship, Women of Color, Cultural Innovation, Leadership, CPG, Government, Diversity, Inclusion and Equity (DE&I)
EVENT TYPE: Conferences, Seminars, Team Building, Workshops, Professional Groups, HR and DE&I-oriented events, Exec Deep Dive Leadership, Board Cultural Leadership Development, Webinars.
I am often invited to speak at various conferences, professional and ERG groups, and universities about multicultural marketing, data analytics, consumer behavior, leadership, and entrepreneurship among other topics. If you are interested in inviting me to speak or participate in your event, please fill out a contact form.
Featured Speaker - Customer Experience Week: Cultural Awareness, Sensitivity & Competence, Bread Financial former Alliance Data
Featured Speaker - Latinx Innovators, FutureLAND Conference
Media Interview - Supplier Diversity Special Edition, Latino Leaders Magazine
Featured Speaker - Cutting-Edge Advertising DailyAdBrief TV "Digital Champions"
Featured Speaker - Denison University's Red Frame Lab Business and Entrepreneurship Program
Featured Speaker - Multicultural Influencer Marketing, Hispanic Marketing Council
Media Interview - Trends in the Beauty Industry, Bloomberg News
Featured Speaker - Federal Contract Best Practices, Small Business Administration (SBA)
Featured Speaker - Leadership & Cultural Intelligence; The Boeing Company's ERG and Project Management Community of Excellence
Featured Speaker - The Use of Technology for International Branding & Marketing; U.S. Department of Commerce and the Executive Office of the President
Featured Speaker - Delivering Value on Advisory Boards, Women for Economic and Leadership Development (WELD)
Featured Speaker - El Pais Con Tu Futuro. Madrid, Spain
Featured Speaker - From Architecture to Data Analytics. Designing Your Future.
Featured Speaker - Latinas in the Boardroom & the C-Suite. National Latina Equal Pay Day
Workshop - Cultural Behavior Analytics, OSU College of Engineering
Live interview - Path to Success – Ruling our Experiences, Inc. (ROX)
Speaker - National Conversation on Board Diversity, Otterbein University
Featured Speaker - Women Welding the Way Leadership Series, JP Morgan Chase (WELD)
Featured Speaker - Data-Driven Insights, The Voice of Consumers - The National Hispanic Corporate Council (NHCC)
Speaker - Personal Branding, Women's Leadership Conference - The Ohio State University
Featured Speaker - SWSX Diverse Founder Forum. Austin, TX
Featured - Southwest Airlines' Key Influencer - CES. Las Vegas, NV
Featured Speaker - Growing An Entrepreneurial Mindset, The Society of Hispanic Professional Engineers National Convention. Cleveland, OH
Featured Speaker - TechStars Startup Week. Boulder, CO
Featured Speaker - The Future of Multicultural Marketing, Open Data Science Conference. Boston, MA
Featured Speaker - WELD Woman, Leadership & Innovation Conference. Columbus, OH
Round Table - White House, Latina Business, Washington D.C.
Featured - Women's History Month - Women in Business, The U.S. Hispanic Chamber of Commerce (USHCC)
Featured Speaker - Recruitment Analytics & Digital Transformation, JobsOhio & Employment for Seniors
Featured Speaker - Hispanic Heritage Month Signature Event – Unidos for Inclusion, Nationwide Insurance
---
For a full list of speaking events, please contact me.